Never depend on a single income
A lot of successful people – such as Warren Buffet –  argue that you should never depend on one single stream of income; you should always have multiple streams of income. But who has the time for two full-time jobs? Well, thanks to the internet, you can make lots of money online without having to spend 80 hours per week inside an office. You can do so while sitting on your couch. And if you are really good, you can earn money while you are sleeping. So what are you waiting for? Here we have seven ideas for you:
Virtual Assistant
A virtual assistant is someone who completes daily tasks that are easy to do. Basically, it's outsourcing tasks that are not that important and/or urgent. People like Warren Buffet don't do their scheduling themselves. They have assistants and secretaries who do these tasks for them. A virtual assistant is just like that – only that they complete these tasks remotely. You could find yourself a client who is willing to pay you for taking some of their workload off their shoulders.
(Of course, competition in this area is strong. Especially since there is Roy, our AI-assistant that schedules all of your meetings for you.)
Online Translator
If you are speaking foreign languages, you can become a translator. There is a huge demand for translators because there are so many documents that need to be translated – medical documents, legal documents, texts, reports, etc.
The more proficient you are in a certain language, the more money you can make and the easier it gets.
Blogger/Vlogger
Blogging and vlogging can be a very rewarding job – but not always in monetary terms. Monetizing a blog can take a long time. Blogging is time-consuming and hard work. So it might not be viable if you are having a regular 9 to 5 job. But on the upside, you decide what you write about. You can turn your passion into a business.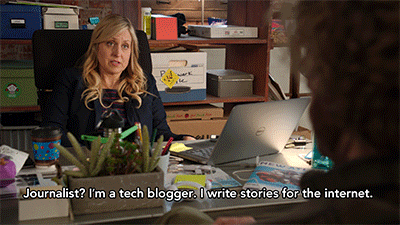 Transcriptionist
Maybe you are or were a student once. If so, you have/had to write a thesis. Writing the thesis is hard work. But you know what's even harder? Transcribing audio files if you choose to interview people for your research. It takes time. LOTS of time. Thankfully, there are transcriptionists out there – people who transcribe your audio files for you. Oh, you didn't know and transcribed it all on your own? Too bad. But now you can become one yourself, and earn money while doing it.
Affiliate Marketing
Some online retailers – such as Amazon – "pay" you for recommending and referring their products. For example, if you are operating a blog on books, you can add the link to the book's Amazon product page. If people go from your blog to Amazon and buy the book, you will get a certain percentage of the sale.
Freelance Writer
Companies need fresh content, they need new blog posts, they need well-written newsletters, they need interesting product description. Especially small companies cannot create this all by themselves. Sometimes, they need help from other people. So they hire people to write these things for them. If you are good at writing, you could earn between $10 ad $100 per hour of writing.
Online Tutoring
Whether you are good at Mathematics or Languages, you can use your skills to teach other people to improve themselves. Platforms such as Verbling connect people who want to learn something (in this case, a language) with people who can teach that very skill.
If none of these jobs is a fit for you, check out this post with a long list of 38 different remote jobs.
If you do one (or several) of these jobs, you will soon be as rich as Scrooge McDuck.