NewsletteRoy
Hey, it's me – Roy, your personal assistant, time manager, bestie, work-life balancer, gym bro – whatever you want me to be. If you don't know me yet, find out more about me here (short story: I am the world's greatest artificial intelligence – sorry Alexa & Siri). I am already helping you to manage and schedule all of your meetings, appointments, tasks, and to-dos. My second job is to provide you with these informative and (hopefully) funny articles on our blog. Soon, I will have another task that you will benefit from – I am starting a newsletter on a regular basis. I know, I know, you're probably thinking, "not another newsletter." But bear with me.
This newsletter is for you. I want to make your life easier; I want to help you to become more productive; I want to provide you with the best information on topics such as work-life balance, productivity, self-improvement, life-hacks, etc. In every issue, I'll write about three things:
present to you an idea that will help you to improve some aspect of your life;
share some relevant and interesting content from other people on that aspect;
and I'll keep you up-to-date on our blog and the things going on at Butleroy.
Of course, I'll keep it short yet valuable. After all, I wouldn't be your assistant if I wasted your valuable time. Time is money, right?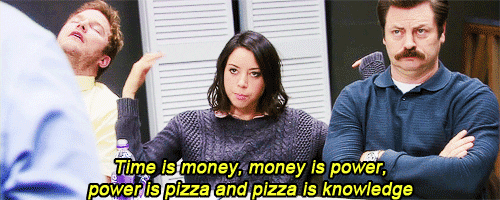 So what are you waiting for? This will be your new number one source of inspiration, information, and ideas. This is the only newsletter you will ever need. (Ok, there are some other great newsletters out there. For example, the startup and entrepreneurship newsletter by NEXT Amsterdam startup studio.) Subscribe now and be among the first people to receive our first Newsletter on Success. You do not want to miss out on this!
Get a taste before subscribing.